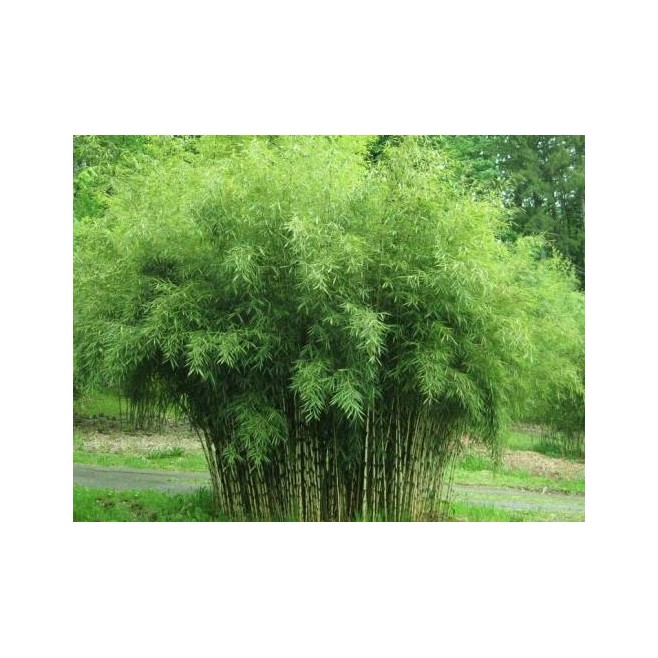  
Bambus fargesia olbrzymia Pingwu 40-60cm C1
Bambus fargesia olbrzymia Pingwu 40-60cm C1
Przedmiotem aukcji są sadzonki
Bambus fargesia olbrzymia Pingwu
(Fargesia robusta 'Pingwu')
Fargesia olbrzymia 'Pingwu' to bujny bambus kępowy o dekoracyjnych, błyszczących liściach.  Mają wyjątkowo ozdobne pędy, które niczym łuskami pokryte są osłonkami w kremowym kolorze. Tworzą one wraz z ciemnozielonymi łodygami przyciągający wzrok kontrast. Łodygi te wyrastają z ziemi pod lekkim skosem, a ich końce lekko zwisają; maksymalnie osiągają 2 cm średnicy. Na początku bambus ten rośnie bardzo gęsto, w późniejszym czasie nieco rzadziej.
Fargesia olbrzymia 'Pingwu' po kilku latach uprawy w optymalnych warunkach może dorastać do 2–3 m wysokości. Jest także łatwą w uprawie rośliną doniczkową na balkony i tarasy, chętnie wykorzystywaną w ogrodach japońskich w kompozycjach z innymi bambusami. Jak wszystkie fargesie doskonale znosi przycinanie. Bambus ten wymaga miejsca półcienistego, chłodniejszego i dość wilgotnego. Na stanowiskach o większej wilgotności powietrza może być sadzony w słońcu. Ziemia dla tego bambusa powinna być przepuszczalna i zawsze umiarkowanie wilgotna. Warto pamiętać, ze bambusy nie znoszą stojącej w korzeniach wody.Jest to doskonała trawa do posadzenia przy jeziorku bądź oczku wodnym; nadaje się na żywopłoty i jako osłaniająca "zielona ściana".
Fargesie są mrozoodporne (wytrzymują mróz do –20 st. Celsjusza), ale przez pierwsze zimy należy je dobrze zabezpieczać (np. osłaniać słomą, agrowłókniną). Jeśli część nadziemna zmarznie, bambus odbija z korzeni. Młode pędy należy chronić przed wiosennymi przymrozkami. Fargesie należą do bambusów kępowych o nieagresywnych korzeniach, dlatego przy ich wysadzaniu nie jest potrzebna bariera korzeniowa.
Poniższe zdjęcie pokazuje przykładowe nasze sadzonki które znajdują sie w doniczkach
(real foto z 11.2022)
wysokość sadzonki podajemy zawsze nad ziemią (doniczka nie jest wliczana do wysokości)
Opis
Rodzaj rośliny

Bambus

Roślina w postaci

1-2L
Na razie nie dodano żadnej recenzji.